products

Select product for you

We offer bibs with a pocket, covers for headrests, folded napkins, bibs and drapes on a roll with prints. That our products would be like the most friendly for the doctor and patient, we conduct consultations with medical environment that help us in an optimal way to design new products.
colors

Find products by color
All colors tailored specifically for you! Color changes people's lives - it can improve well-being and influence behavior, cheer up space and make it more pleasant to stay in it. It is the most important factor when choosing a product for everyday use. Below are all available colors - choose your favorite. Dress in colors and match them to your interior. If you can not decide, contact us and we will help you choose the right product that best suits your needs.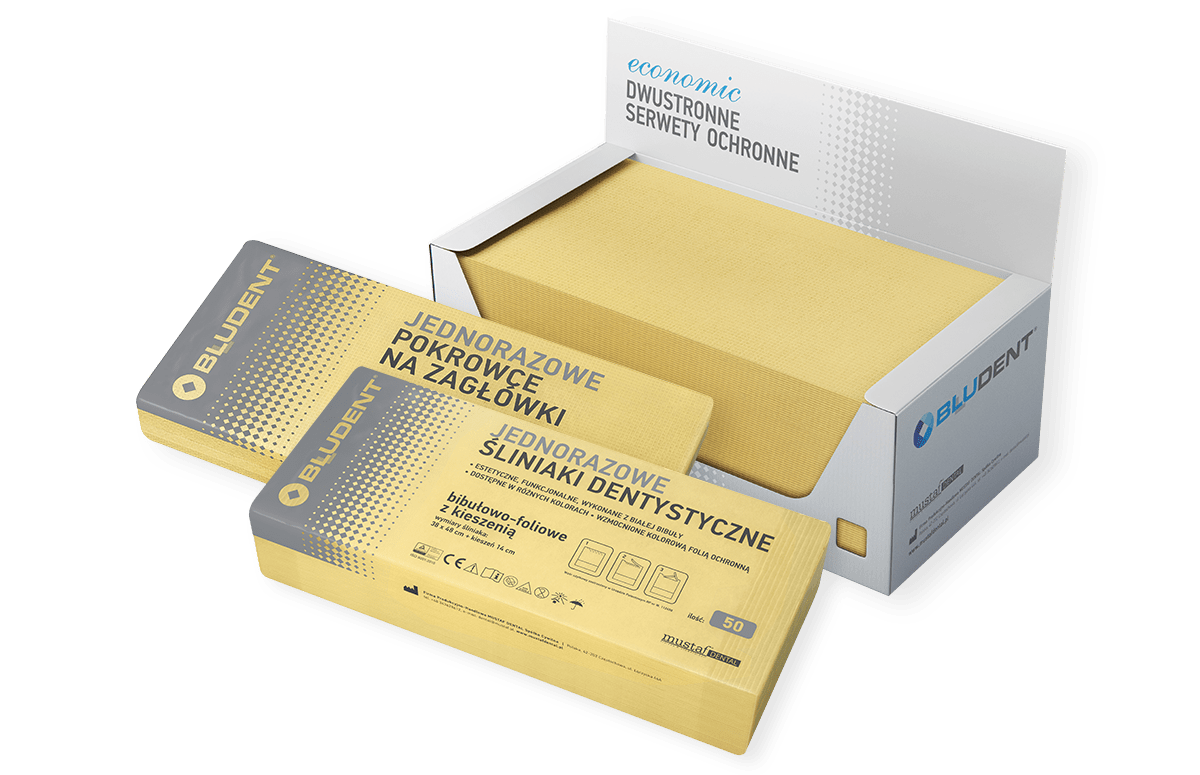 Producent/podmiot prowadzący reklamę:

To jest wyrób medyczny. Używaj go zgodnie z instrukcją używania lub etykietą.