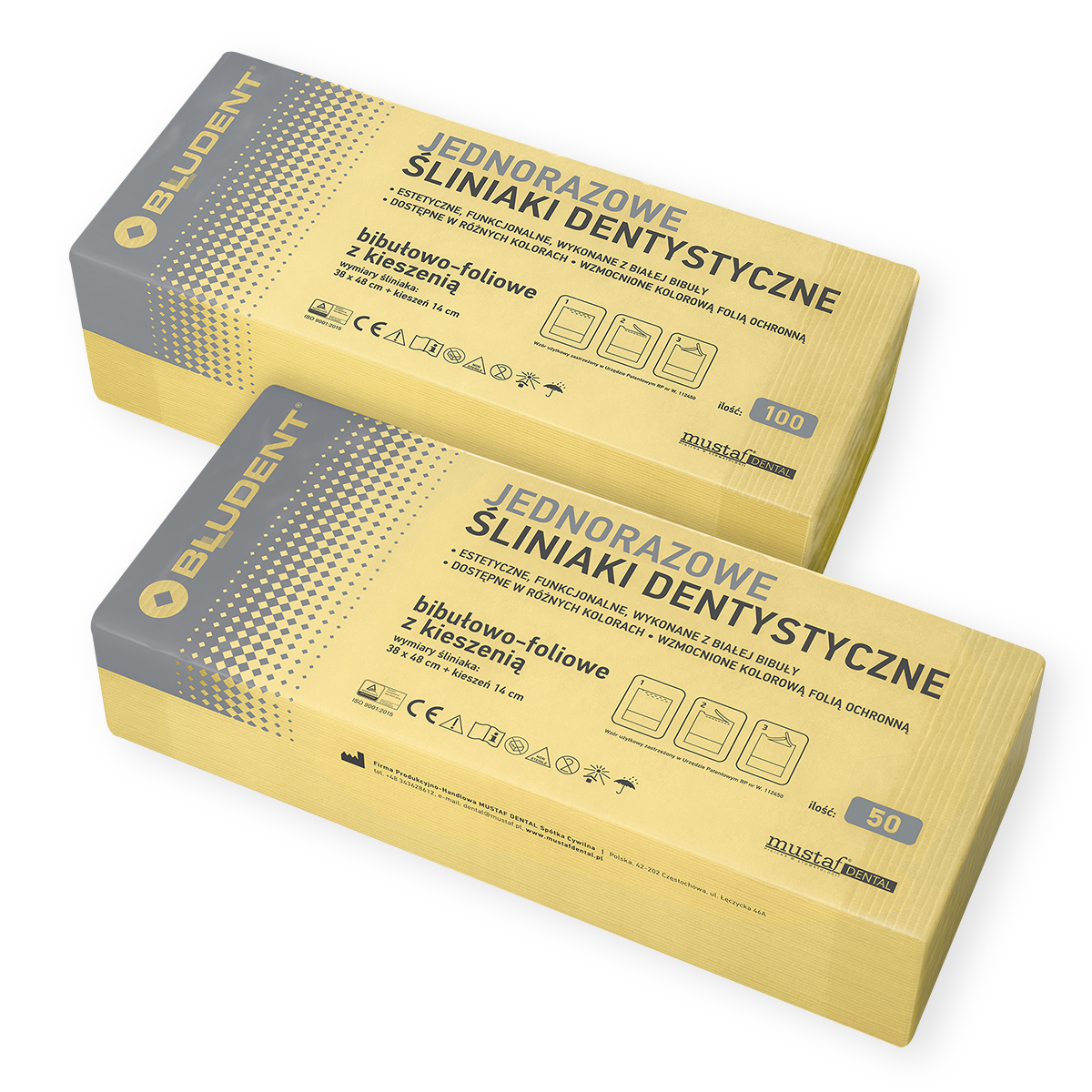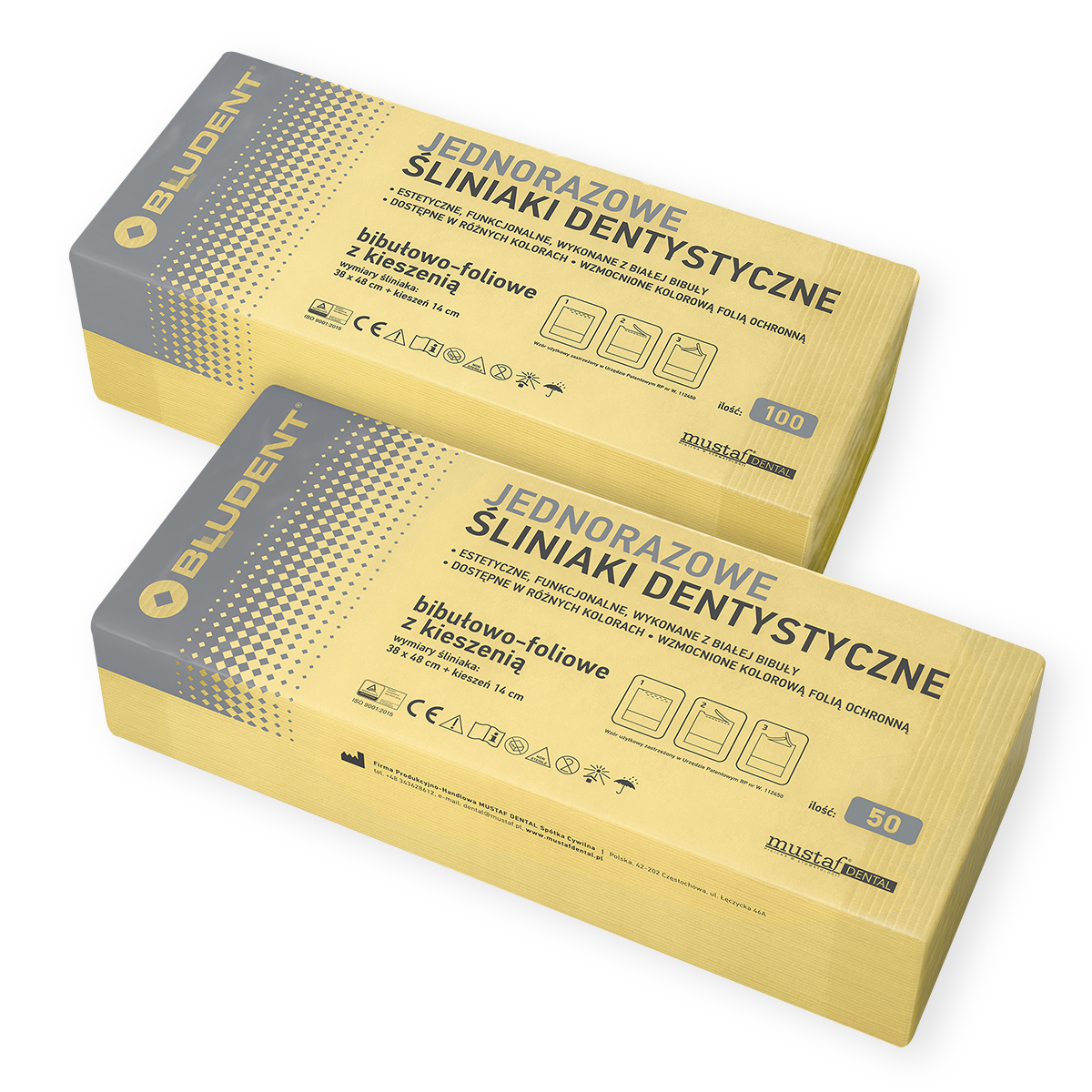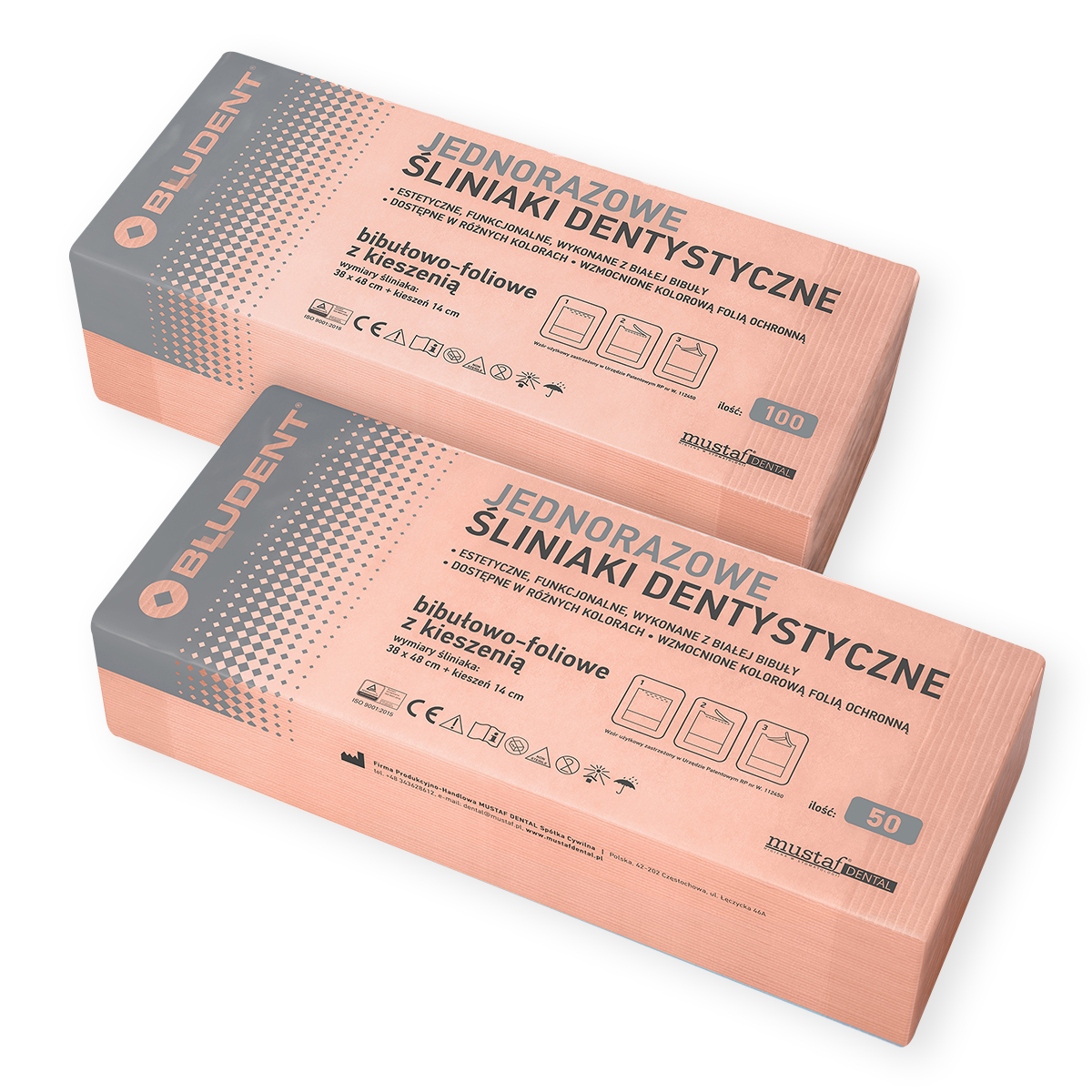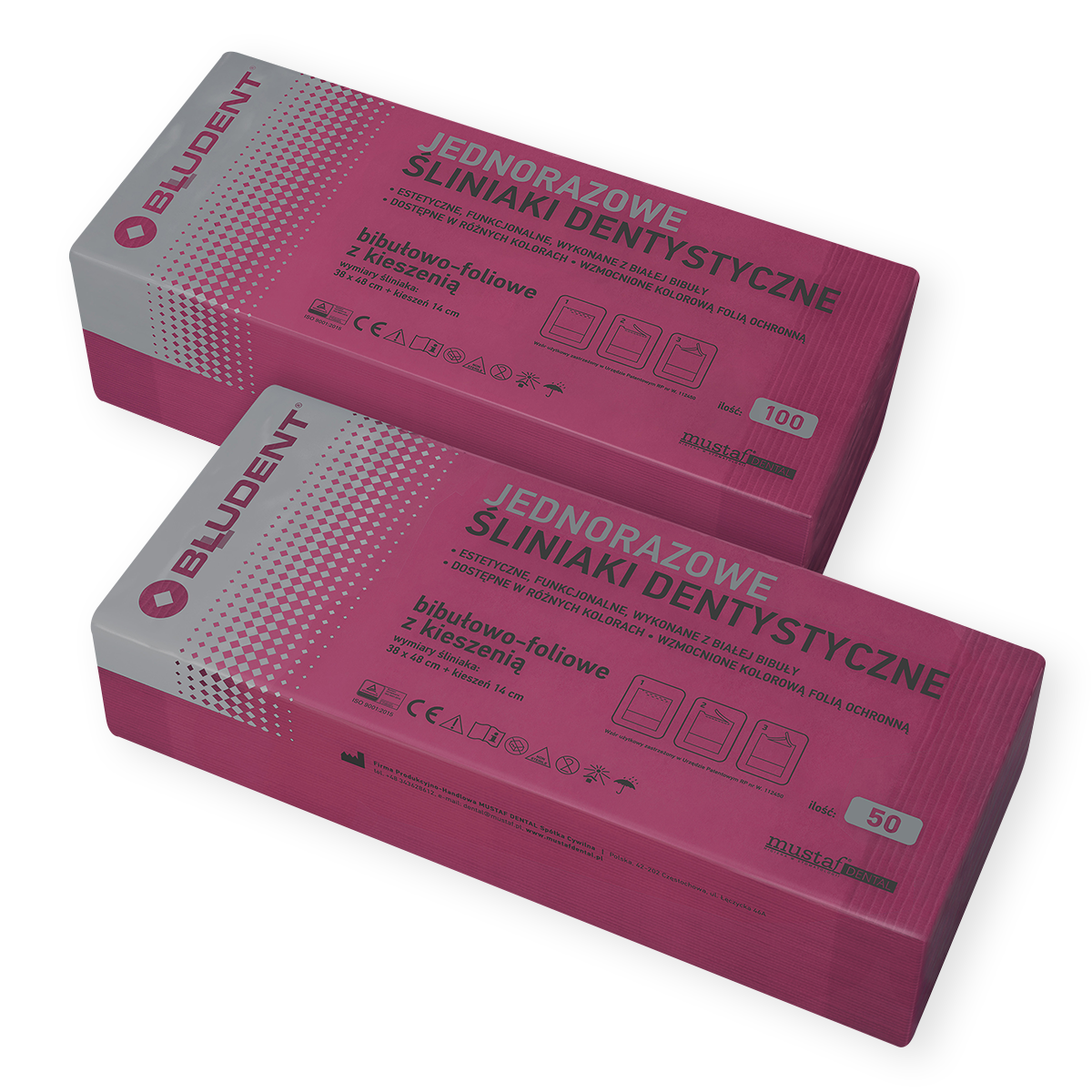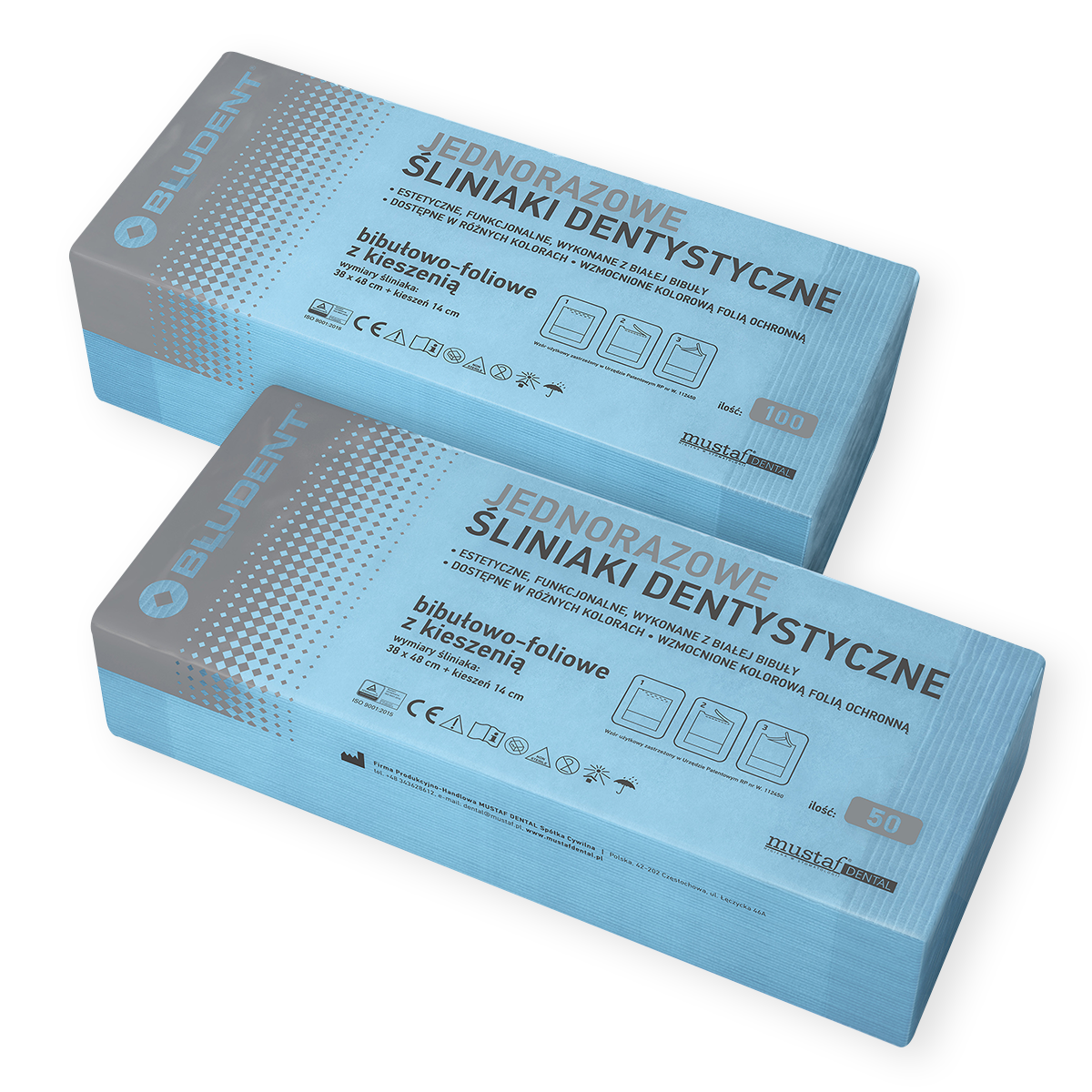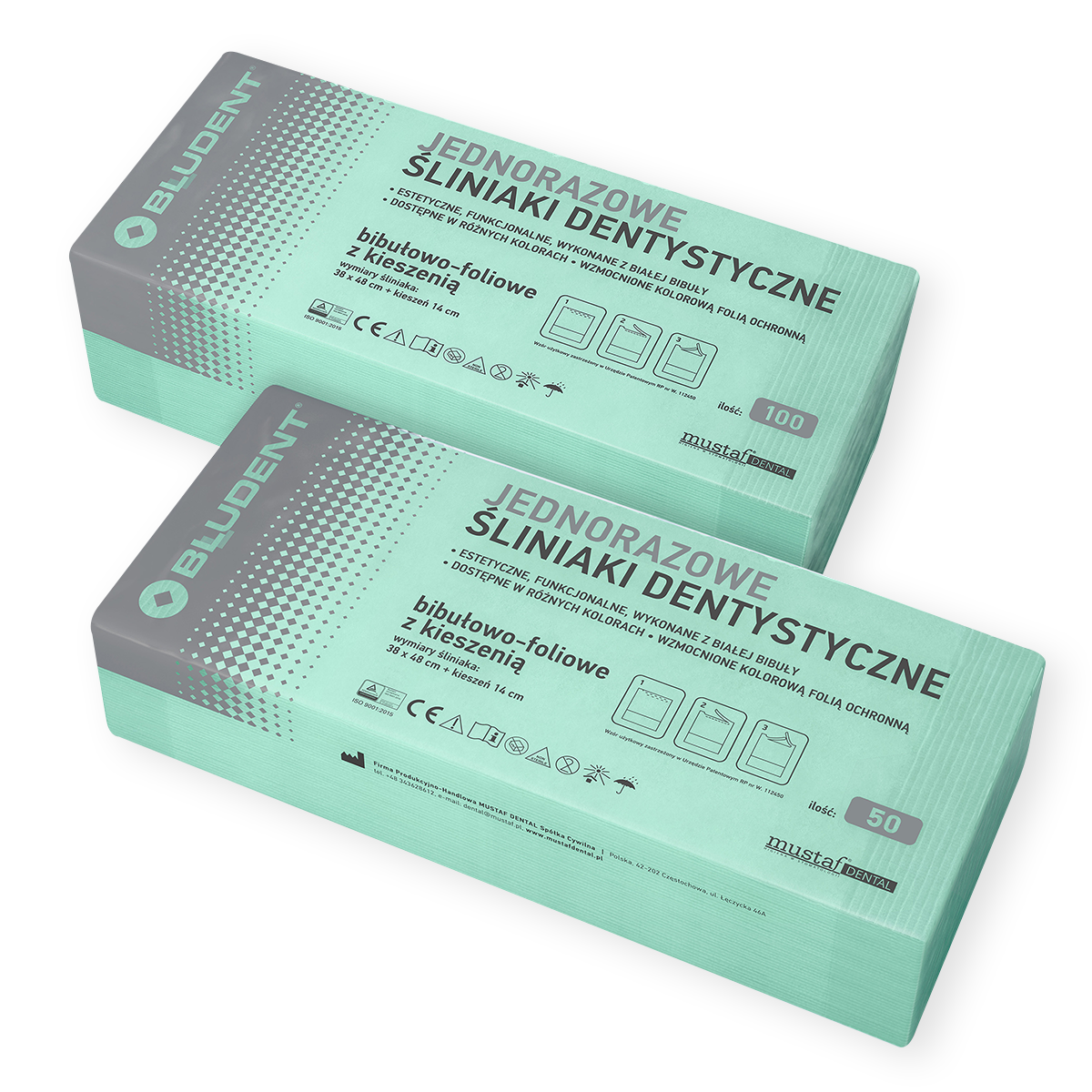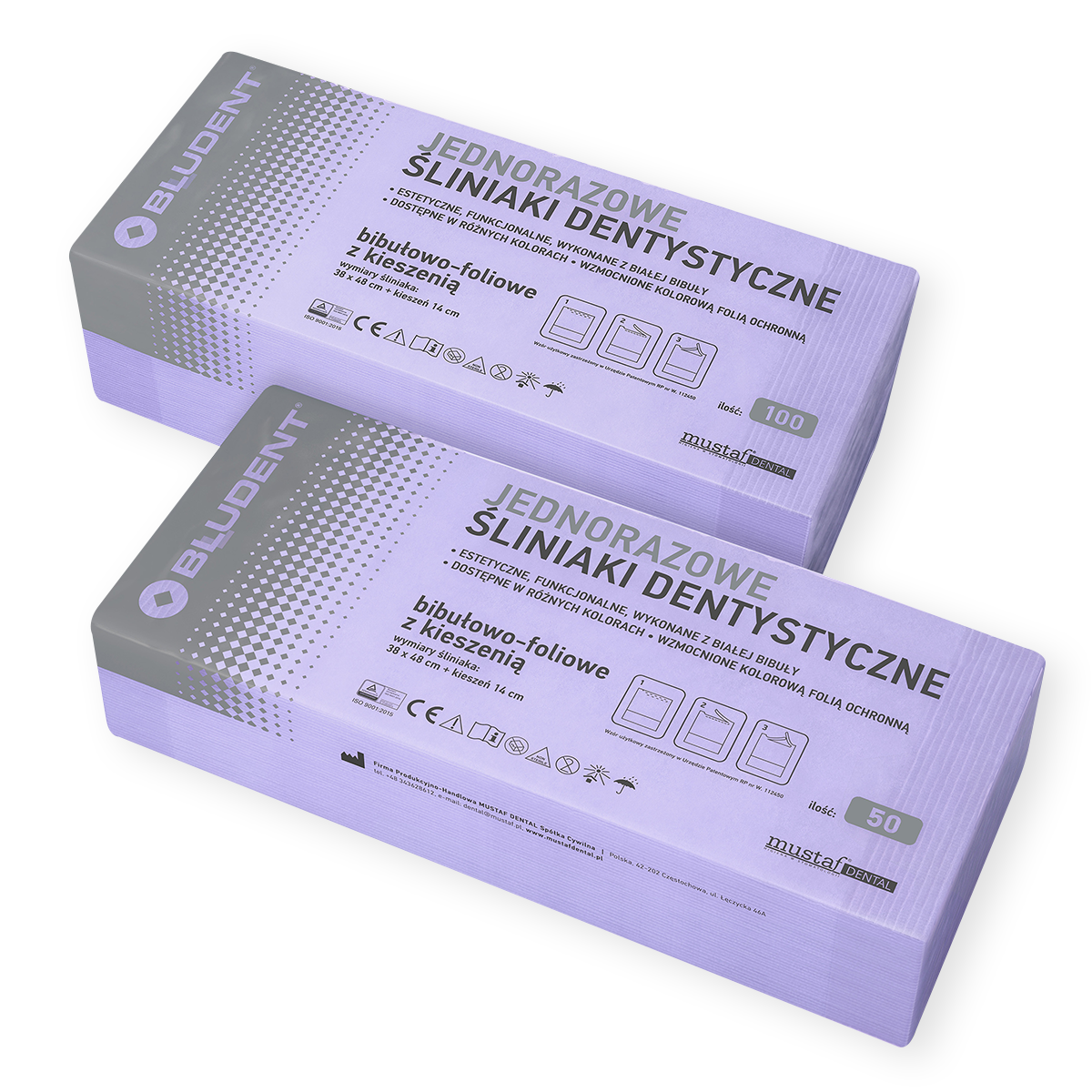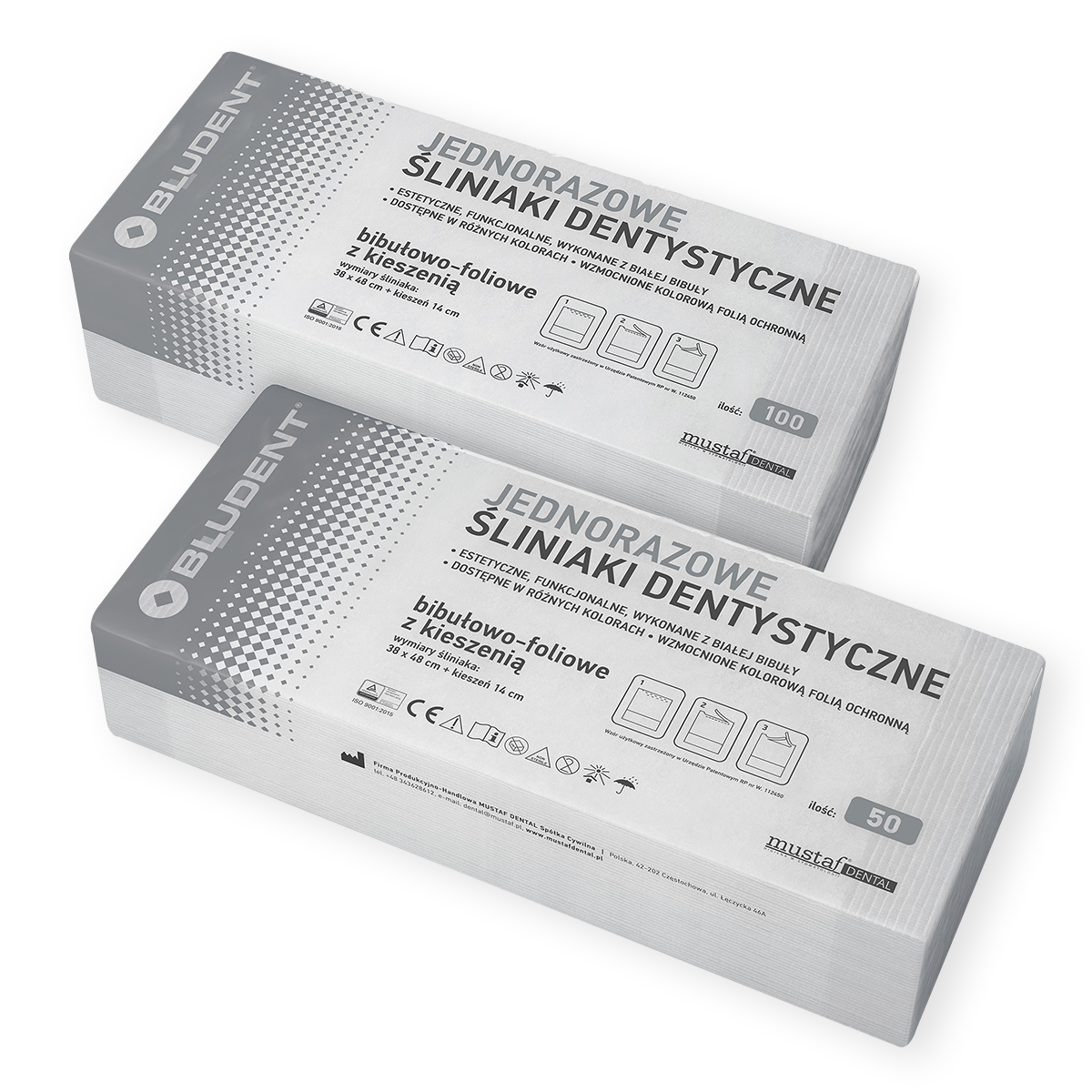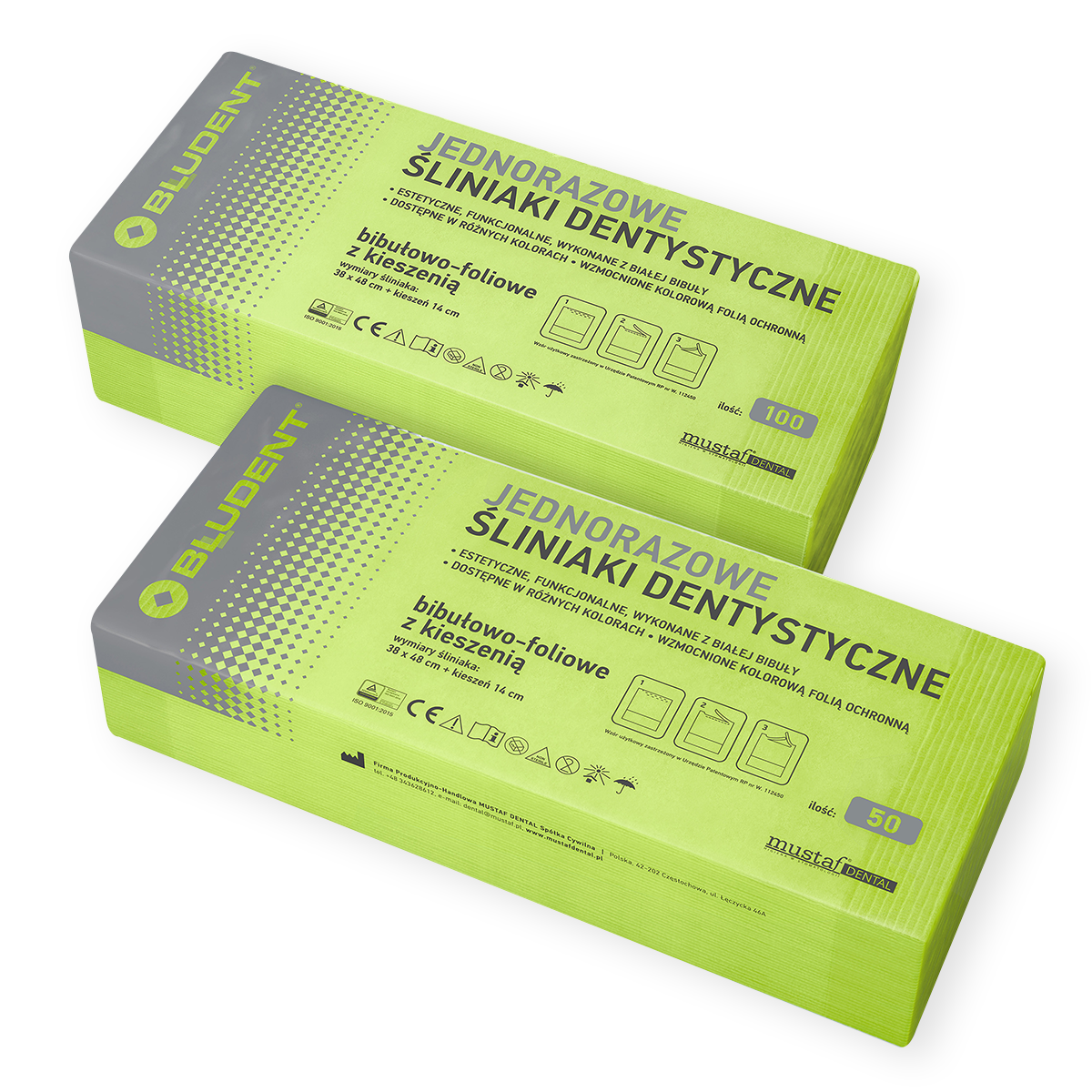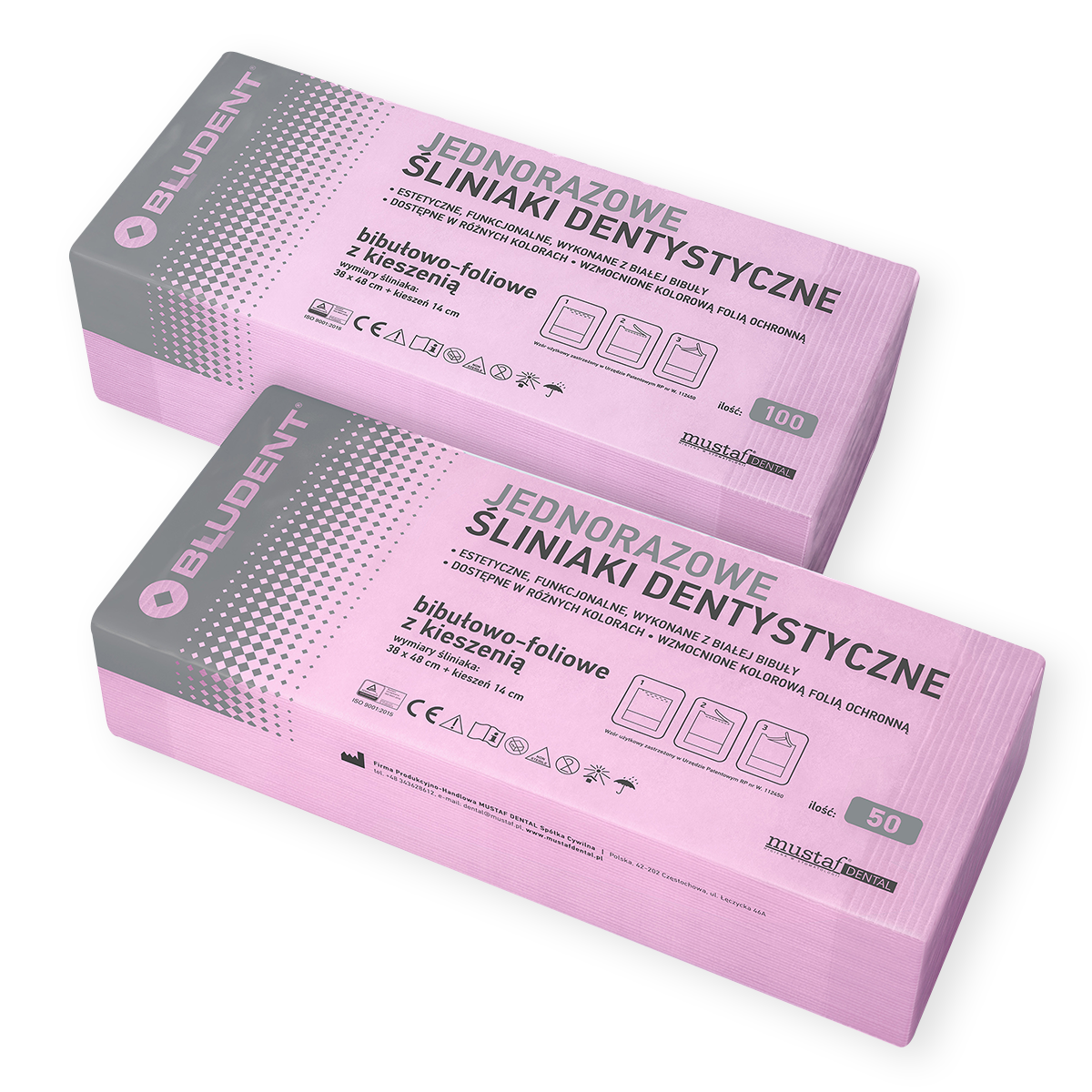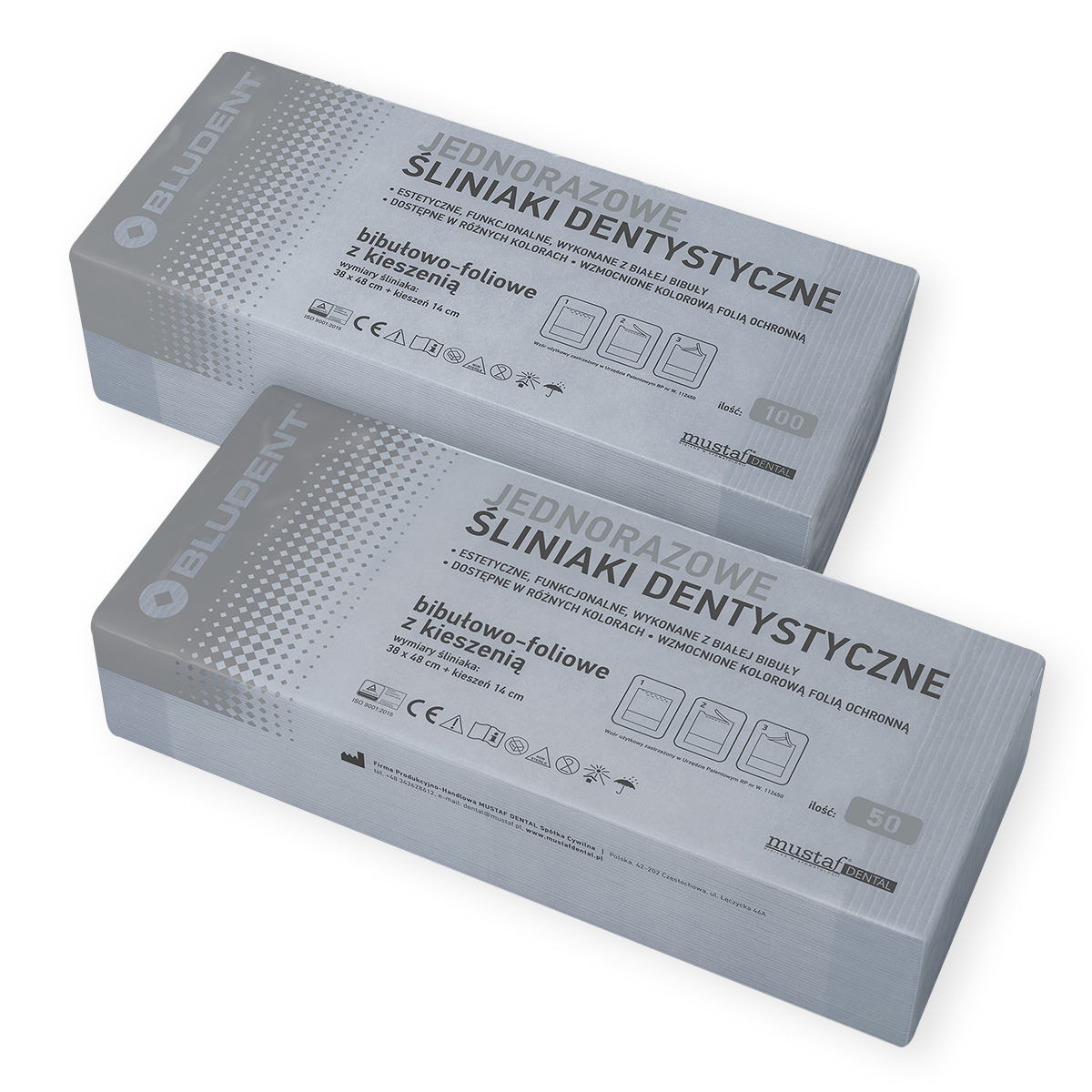 ---
Disposable dental bibs with a pocket
Quantity
bibs are packed in 50 pieces or 100 pieces. a collection carton contains 20 packages of 50 pieces or 10 packages of 100 pieces.
---
Characteristics
the lower part of the bib finished with a pocket, the straps in the upper part allow for tying the bib, two layers of tissue separated by a layer of PE film
---
Colors
produced in 7 colors
Technical drawing
We present a technical drawing that will accurately depict key details for a given product. If you have any questions, please contact us.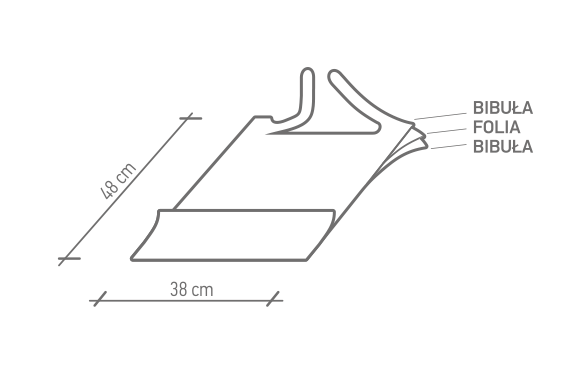 Featured products in category
Stomatology